Welcome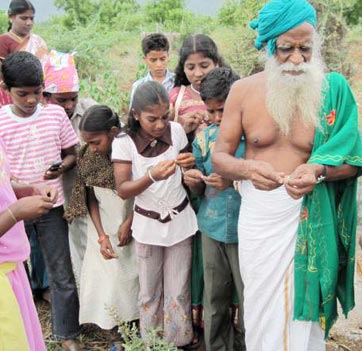 RCPDS is a leading development resource organisation based in methodological innovations and field based concepts, promoting sustainable development of the marginalised sections from Rights perspective. Formed in 2000, for over a decade, we have been growing and expanding our work with communities in southern Tamilnadu in close relationship with other NGOs and local communities in fighting poverty and social exclusion. The guiding policies of RCPDS consider women, children, dalit, conservation & protection of natural resources and prevention of HIV/AIDS as non-negotiable cross cutting themes in all its intervention.
News & Events
Students visited RCPDS under Learning Program titled, Sustainable Development Initiatives in India, SDPI-2017, a joint initiative between Visthar and two Liberal Arts Colleges in Mn USA from 9th October 2017 to 14th October 2017.
Marumalarchy Agricultural Producer Company Limited (MAPC) inauguration is going to be held on 25th October, 2017, Wednesday at Kethanaickenpatti cross, Thiruchuli Road, Thiruchuli.
Our RESOURCE TEAM

Dr. John Devavaram, M.A., Ph.D.
with specialisation on various development approaches and participatory Methodologies, Right based Approaches

Ms.Ramani Mathews M.A., B.L.,
with specialization in Gender and Legal Aid

Mr. Nirmal Raja, M.A.
with specialisation in Community Development and Strengthening of PRIs

Prof. Kannan, M.A., Ph,D., D.Litt,
with specialisation in Sociology, Panchayat Raj and Documentation

Mr. Arunodayam Erskine, M.A., M.W.S.
with specialization in CBO Management, Community Participation and Rural Development

Dr. Arul Prasad, M.A. M.Phil., Ph.D.,
with specialization in HIV/AIDS Prevention, Micro Finance

Mr. Ragunanthan, MBA,
with specialization in Micro Enterprises Development

Mr. Johnson, B.E.PGDC,
with specialization in Report Preparation, Data Processing & Analysist

Mr. Murugan, M.sc., B.Ed
with specialization in Natural Resource Management and Child Rights