Participatory Impact Assessment (PIA)
Participatory Impact Assessment (PIA) focus on 'participatory learning' through joint reflection by the key stakeholders to understand their own achievements, good practices, challenges etc. and develop plans to move forward, PIA as a transparent and accountability system for the partners concerned and PIA as a process of self-empowerment to analyze and take appropriate decisions by the communities and children by themselves.
The PIA study process included a series of consultation meetings with community institutions and their apex bodies, selection of members for the assessment team, planning and orientation workshop, pilot testing and finalization of tools, field work, analysis, draft report, sharing of draft with stakeholders and finalization of report.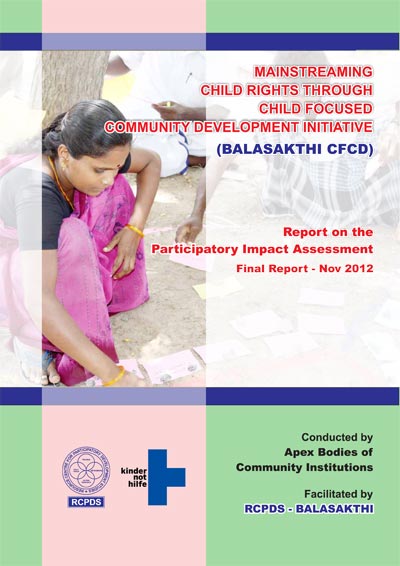 View