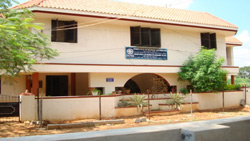 RCPDS resource centre is located in easy access to everyone from any corner of Madurai district. It is located in eco friendly environment to provide conducive learning atmosphere at reasonable costs. The library is rich with journals and reading materials to help participants to add value to the presence. The centre strive to build capacity of field functionaries from CBOs, NGOs and Government who are concerned with development with methodological skills and approaches to ensure best returns to the vulnerable.
To sensitise development actors to equip themselves with social consciousness and appropriate participatory skills to implement projects that are most beneficial to intended beneficiaries.
To create linkage and dialogue forms for local plans to be incorporated into the mainstream planning process
To organise workshops and learning exchange programme for middle level management and supervisory staff and community representatives including action research interventions.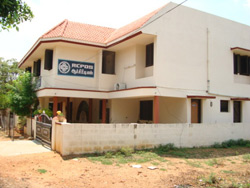 Our faculty and action research team is well equipped with adequate professional team in latest development theories, methodologies, approaches as well infrastructure and mobility support. We undertake special assignments on participatory field research; issue based training activities, participatory evaluation and documentation services. Through a process of continued support and capacity building RCPDS facilitated numerous Participatory Rural Appraisal workshops throughout India for both the government and NGOs, and several PRA workshops in Africa and other Asian countries, the organisation has developed an internationally recognised expertise in PRA methodologies.
RCPDS also has got a well equipped training infrastructure to accommodate 35 to 50 trainees with learner friendly training halls, latest equipments, etc., strategically located at central place in Madurai city centre.